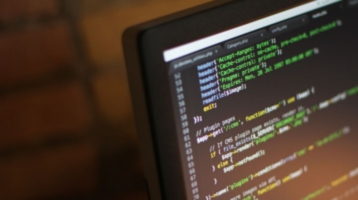 If you've been snooping around here before, you'll no doubt notice that GrapeGate has received a round of polishing and now sports a completely new look.
This change was encouraged from a standpoint of longevity in terms of codebase performance and security.
The site will now be maintained, optimized and hosted by yours truly and team at CueFox Creative (www.cuefox.com).
Additional fine-tuning is underway to ensure that both desktop and mobile users have a satisfactory experience. But if you notice anything out of order (such as broken links, missing images or odd strings of gibberish text/code) then please don't hesitate to contact me.
A decision is still being made on whether or not to recreate the individual pages for each of Dr. Morse's herbal formulas. The issue for me is that I personally have to keep track of any changes that are made to the formulas so that these changes are reflected on this site. And since you can now again view the formulas on their website without having to be logged in, I might as well just link directly to each formula over there.
With that aside, some of you may be wondering what I've been up to between the May 2015 update and now.
To keep it short and sweet, I've been spending (wasting) an unforgivable amount of time exercising my spirituality on Facebook and spreading virtual love and hugs to random people all day, every day. Oh, is that what you've been doing, too? Awesome! High-five! It's an exceedingly popular trend around these circles so that's what I've been doing all these months.
No, of course not. So let's get back on track.
I've put my work in the alternative health scene on temporary hold to learn an array of new skills that will benefit current and future projects I'll be working on. This has and will include:
advanced web development and design (hence teaming up with a couple others to launch CueFox.com)
server administration for hosting high-speed websites rankings)
mailing list building
marketing and sales copywriting
blogging
conversion techniques
pricing and membership models for greater income potential
business automation and "passive income" systems
customer service and relations
various business models for alternative health care practitioners
The goal isn't necessarily to "master" every single of the above, but to understand how these operations work and when such skills are useful and needed. Thereafter, with any project, you must decide whether or not you should perform any of these tasks yourself or outsource to a more capable team member or 3rd party provider.
So, these days you'll either see me go monkey-mode…
…or smokin' some wheatgrass while chillin' at TeamTreehouse.com, Lynda.com, Udemy.com, MarketMotive.com, and KnowtheCode.io.
In the meantime, I'm also exploring options for a final, collaborative mega-project. The one that—if validated as a profitably viable direction—I will put every effort into in the many years ahead. Let's see what unfolds.
Hope you find the new GrapeGate satisfactory!